The Timely Way

There's plenty of information about coffee on the internet. But how do you know what you should listen to? At Timely, we'll teach you all about what we do and why we do it, and by the end of your course, you'll have a better understanding of what it takes to make great coffee, and how to do it yourself.

Learn by Doing

With all of our courses, we focus on a "hands-on" approach to learning. Once we teach you the basics, we'll be right there with you as you experiment with your new-found knowledge and skills.

Every attendee of our Coffee Roasting courses will roast their own batch of coffee for them to take home!

The Key to Great Coffee

It's no surprise that we believe the best coffee starts with the best raw ingredients. Green coffee quality is the most important factor when you're looking for your next favourite coffee, but knowing where to start can be hard. We'll tell you everything we can about what great coffee is all about, and what it's not.
FAQs
Who is it for?

Our Coffee Roasting Level One course has a One Day option and a Two Day option:

Our One Day courses are suited to anyone and everyone, whether you're a home barista who wants to learn more, a cafe owner who wants to explore roasting your own coffee, or a coffee enthusiast just looking for a fun way to learn more about coffee. You'll have the chance to roast on our 1kg electric roaster, and take home 500g of your very own roasted coffee.
Our Two Day options are suited to those who want experience roasting coffee in a commercial setting. We'll cover more in-depth roasting theory and some advanced roasting practices that won't be covered in our One Day option. You'll have a chance to roast on our 15kg IMF commercial roaster and take home 1kg of your very own roasted coffee.
Where is the course held?

All our courses are held at our roastery and coffee shop in Bayswater, WA.
What is provided?

Included in the price of your ticket is:

Unlimited coffee to drink on the day (of course).
Sweets and light snacks.
Green coffee to roast (which you'll roast and take home).

We recommend bringing any other snacks or refreshments you would like during the course.
How much does it cost?

Our One Day courses cost $250, and our Two Day courses cost $1000. We don't offer any group discounts for multiple bookings.
Can I ask some more questions?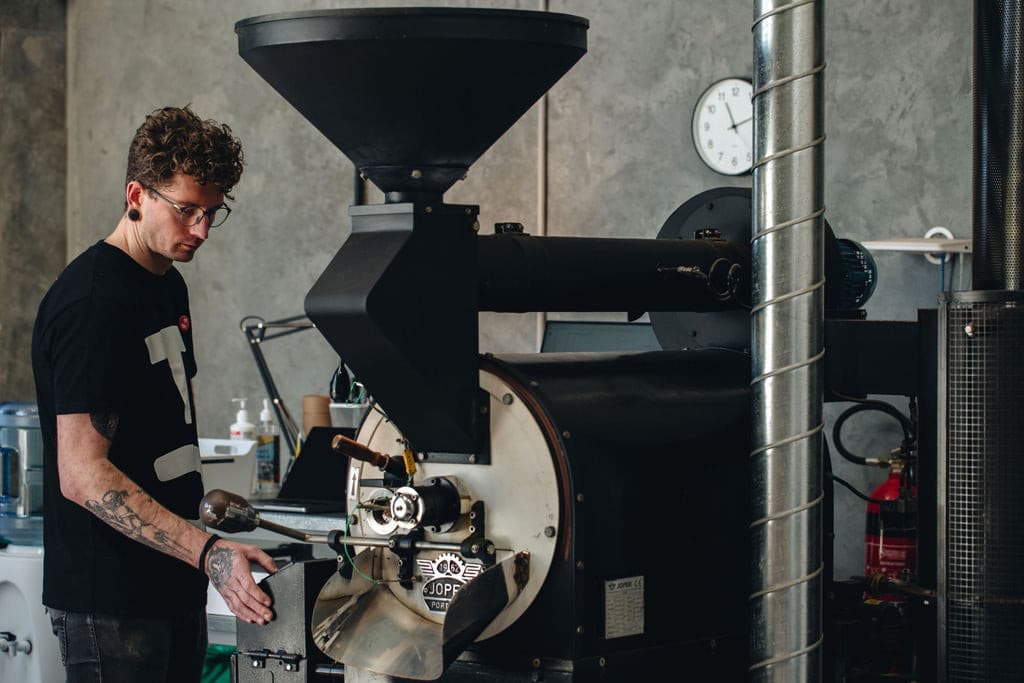 Seb Prosser
Run by Seb Prosser, co-founder of Timely Coffees, our coffee roasting courses are an invaluable experience for anyone who wants to learn more about everything and anything coffee. Seb will share what he's learned from over a decade of experience working with the best roasters throughout Perth and internationally regarded coffee professionals.
Book Now
Our Roasting Services
Otherwise known as Shared Roasting our roastery hire services let you use our dedicated roasting facilities to roast your own coffee. With full training provided, even if you have little to no experience, you can be roasting your own coffee in next to no time!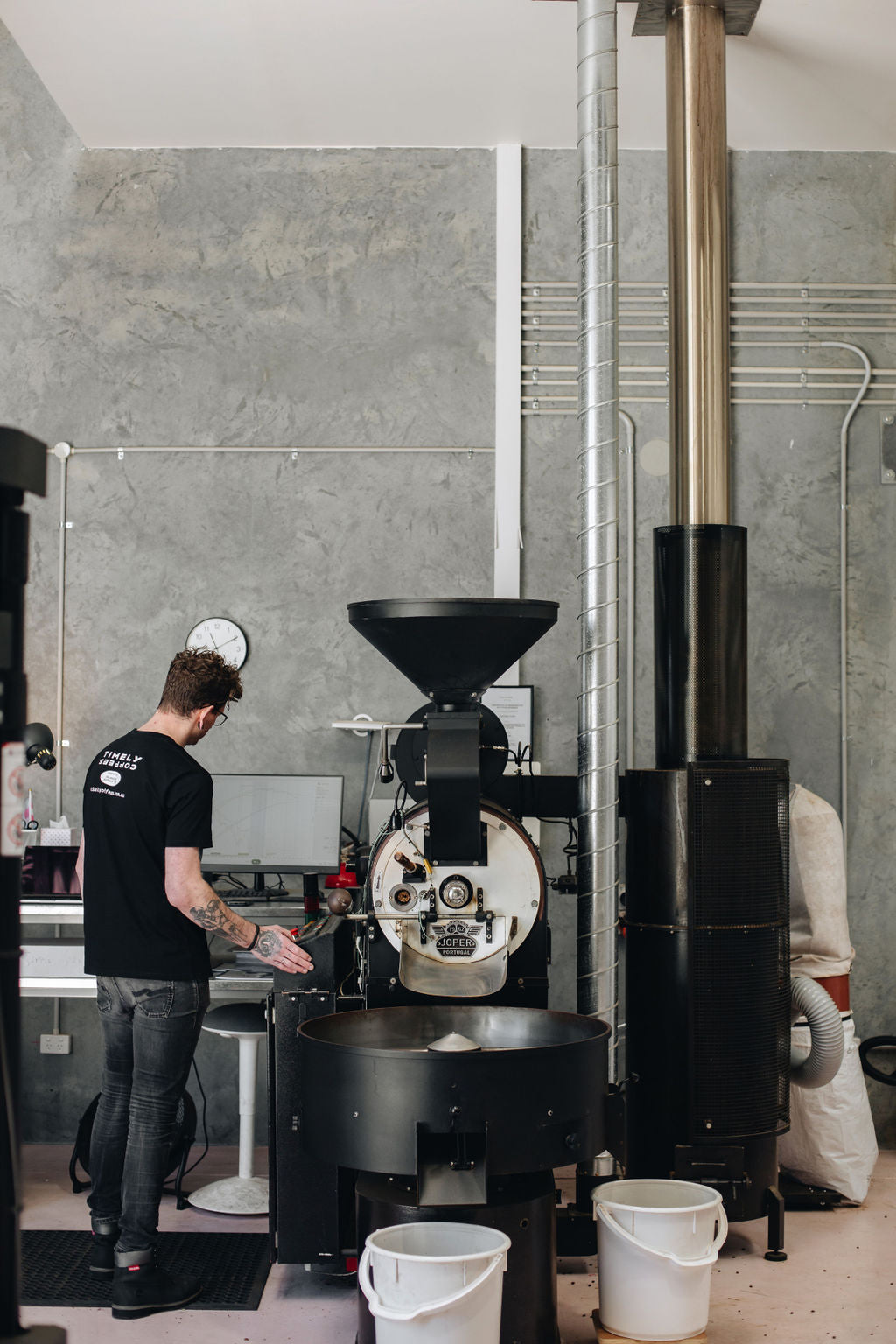 No Experience Needed
When you start roasting with us at Timely, we'll provide everything you need to roast your coffee safely and efficiently. Our facilities are designed to be easy to use and accessible for everyone, whether you have years of experience, or your just starting out.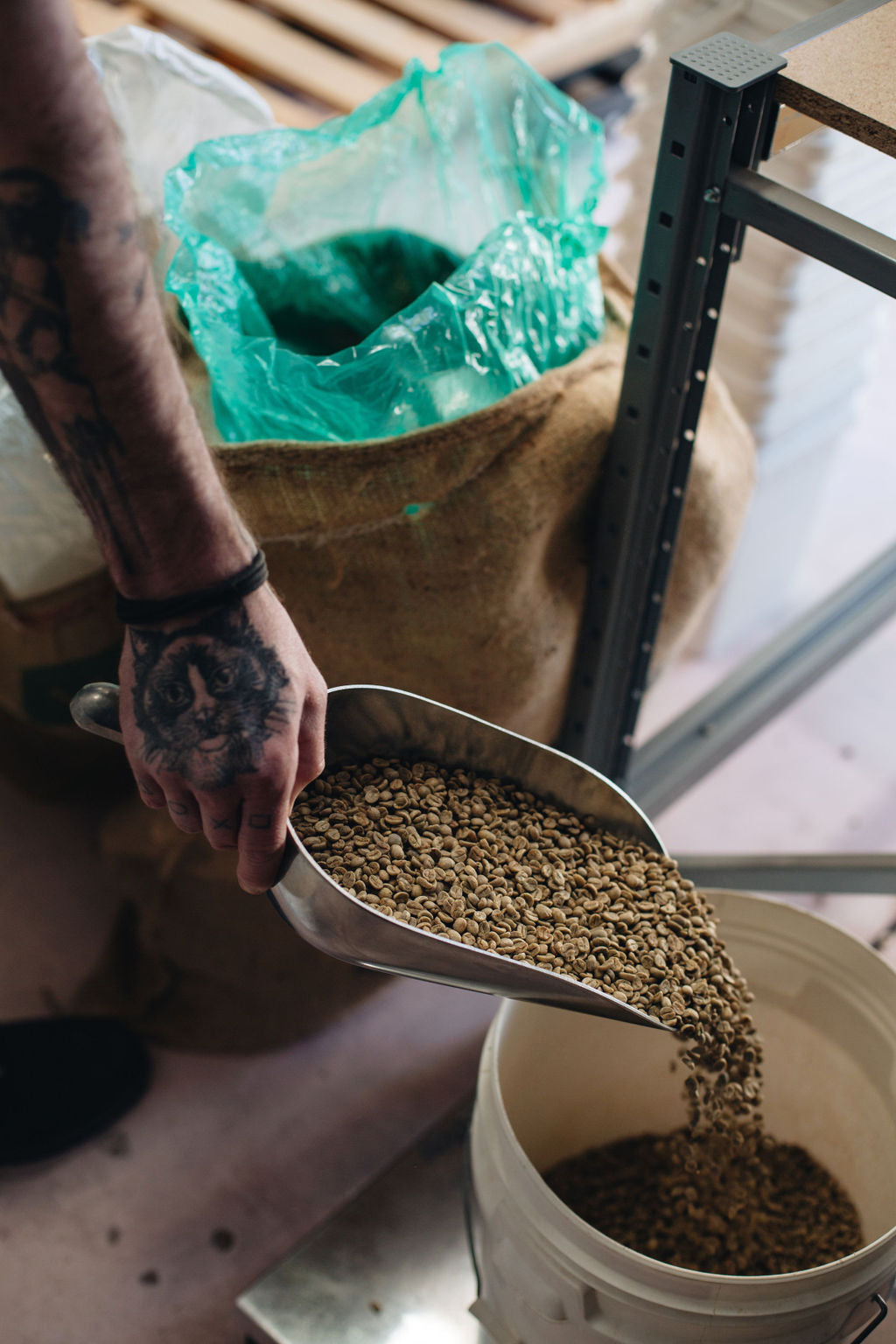 Everything You Need
The Timely roastery has everything you need to get started. From packaging supplies, to quality control equipment, to green coffee, we've got it covered.
Or if you have your own green coffee, that's great too. We have unlimited free storage for all shared roasting clients, so you can have your pallets sent directly to us and we'll store your coffees safely until you're ready.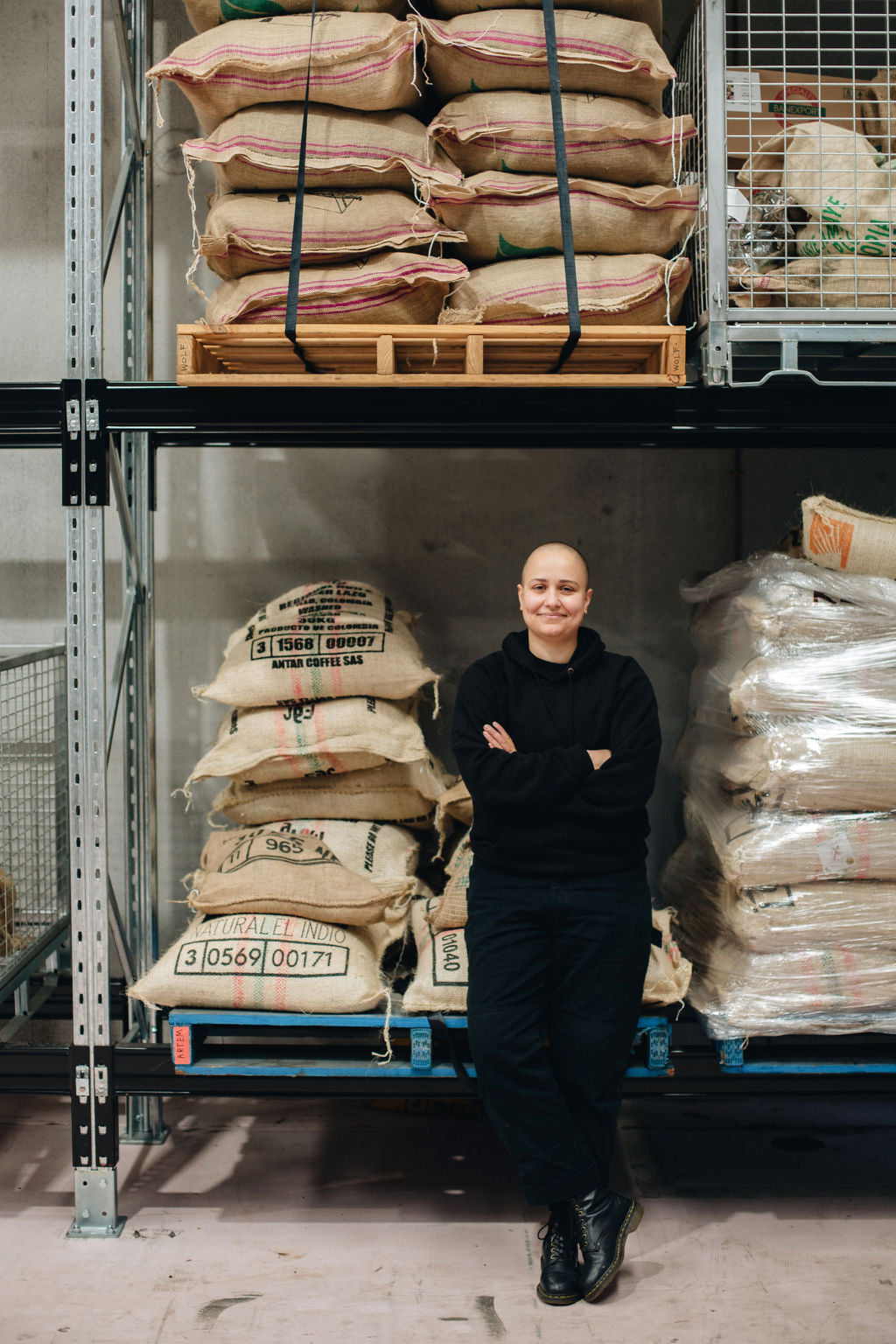 We're Here For You
We belive that we can only be succesful if we put our customers first. This means that we will always do whatever it takes to find solutions to any problems you're facing. Whether you need help finding that next great coffee, or need a new logo for your cold brew bottles, we have the personnel and experience to help every step of the way.
Currently Roasting
Here are a few of the coffees we're currently roasting at Timely. Get in touch to find out more about using Timely in your cafe.
Meet the Team
Next time you're in the area, make sure to stop by the Timely roastery and introduce yourself! We love to meet and share coffee with new people.