Laika No3
This custom roast is made up of the following coffee components. Click the links below to find out more about each coffee:
Timely's Roasting Services
Keep scrolling to learn more about what we do at Timely. Or try our Custom Blend Designer and get started creating, tasting, and serving your very own coffee!
Customisation

We believe that our wholesale partners are the key to our success. At Timely, our team of in-house roasters and designers will work with you to bring your ideas to life, so you can serve coffee that you can be proud of.

Roasting + Training

We have a dedicated shared roasting facility so you can have full control over your coffee. We provide unlimited training at Timely, so you can be roasting your own coffee in no time!

Single Origins

Our coffee selection is strictly seasonal and always changing, which means we always have the freshest coffees available. See our full range of coffees here, or reach out to us to find out more about our wholesale supply!
Custom Blending and Roasting
How Does It Work?

Sometimes known as contract roasting or white label roasting, our custom roasting and blending services are designed to bring your ideas to life. Simply put, you tell us what you want to achieve, and we'll find a way to make it happen!
Branded For Your Cafe

If you own a cafe or restaurant, your brand is your biggest asset. Anything you can do to promote your brand name and identity can add meaningful value to your business, and custom branded coffee can be the perfect opportunity.

This can be as simple as you choosing one of our existing blends for us to rebrand on your behalf, or we can work with you to create something truly unique - the choice is yours!
Custom Roasting and Blending

So you've decided that you want to have something truly exclusive for your business. Something that can't be found anywhere else. Then our custom roasting and blending option might be just what you're looking for.

We'll work with you every step of the way, from coffee selection to roast development, all the way to branding and packaging, to bring your vision for your brand to life.
Affordable Coffee Supply

To make coffee accessible, it has to be affordable. For us at Timely, this means that we want to supply coffees and provide services that are more valuable than they cost. We might not be the cheapest coffee supplier around, but we are confident that the quality, customisation, and ethics of our product will provide value far and above what it costs.
Design Services

Whether you use Timely branded coffee, your own custom blend, or anything in between, we have a team of in-house designers who specialise in branding and packaging. We can help design, execute, and source packaging and other branding materials for everything your project requires.
Let's Get Started
Roastery Hire
Otherwise known as Shared Roasting our roastery hire services let you use our dedicated roasting facilities to roast your own coffee. With full training provided, even if you have little to no experience, you can be roasting your own coffee in next to no time!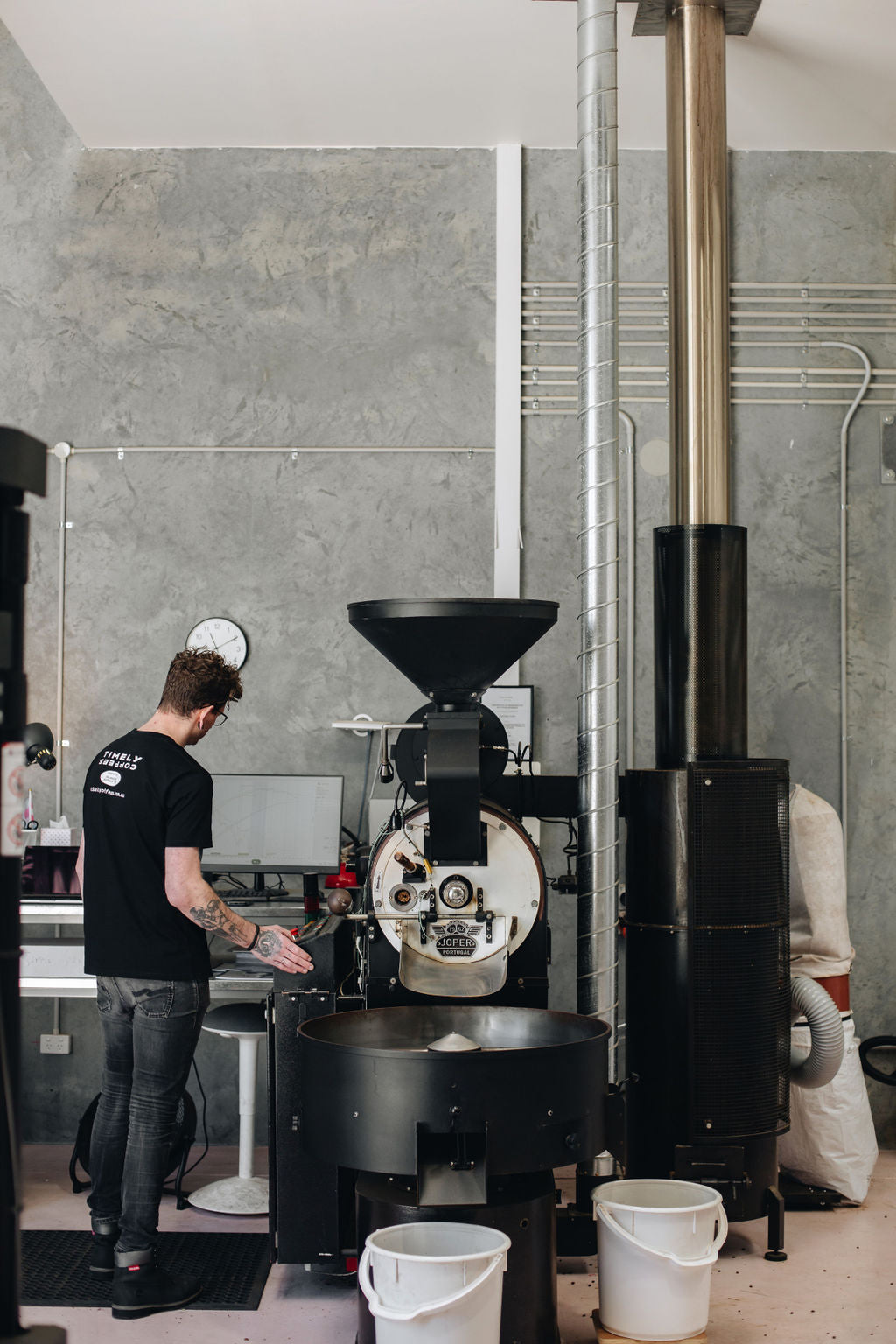 No Experience Needed
When you start roasting with us at Timely, we'll provide everything you need to roast your coffee safely and efficiently. Our facilities are designed to be easy to use and accessible for everyone, whether you have years of experience, or your just starting out.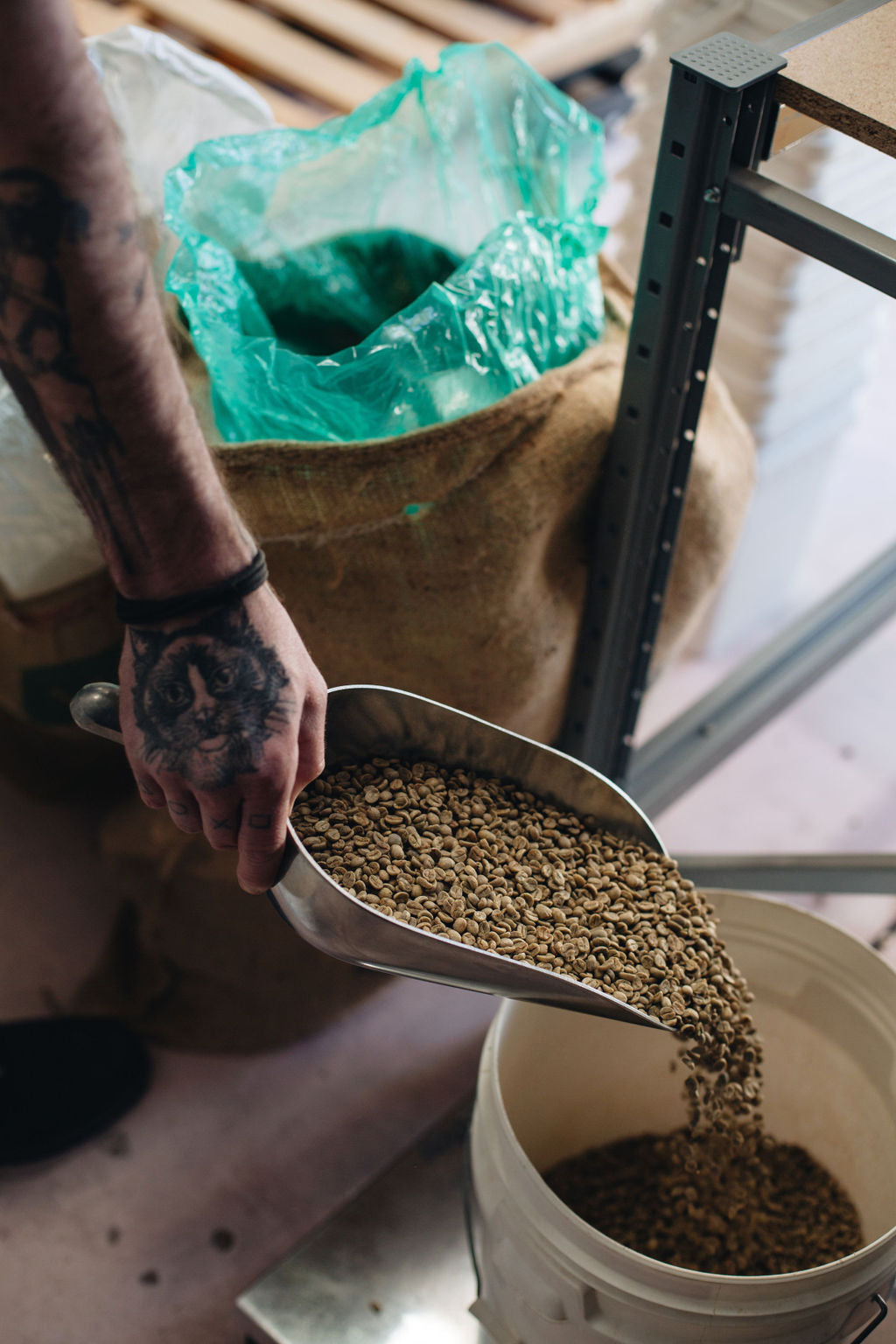 Everything You Need
The Timely roastery has everything you need to get started. From packaging supplies, to quality control equipment, to green coffee, we've got it covered.
Or if you have your own green coffee, that's great too. We have unlimited free storage for all shared roasting clients, so you can have your pallets sent directly to us and we'll store your coffees safely until you're ready.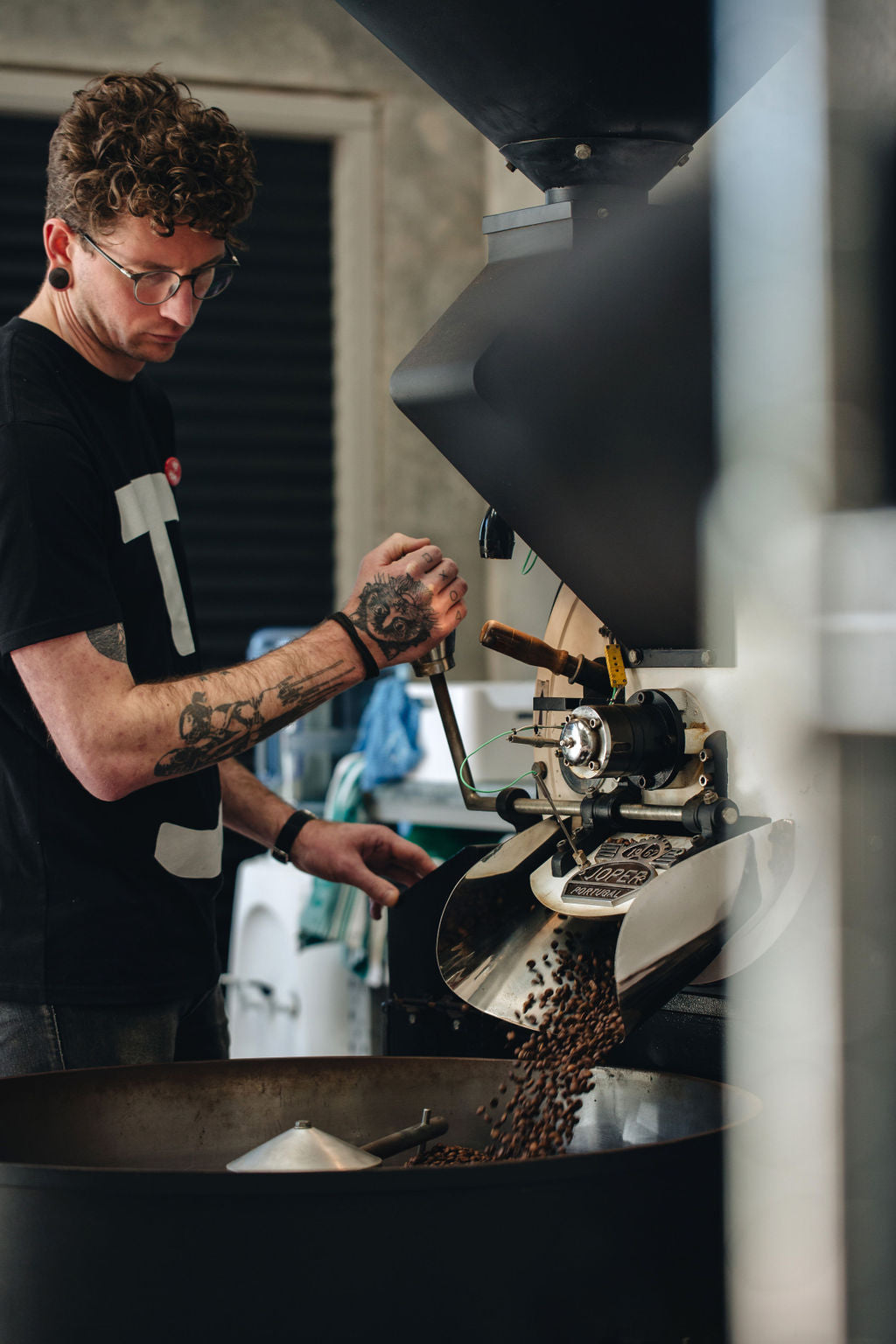 Unlimited Support
We know that things don't always go to plan. That's why we offer free ad-hoc roasting for our clients whenever they need. Whether you find yourself short staffed, or have to take time off to look after your kids, just let us know and we'll roast your coffee for you at no extra cost.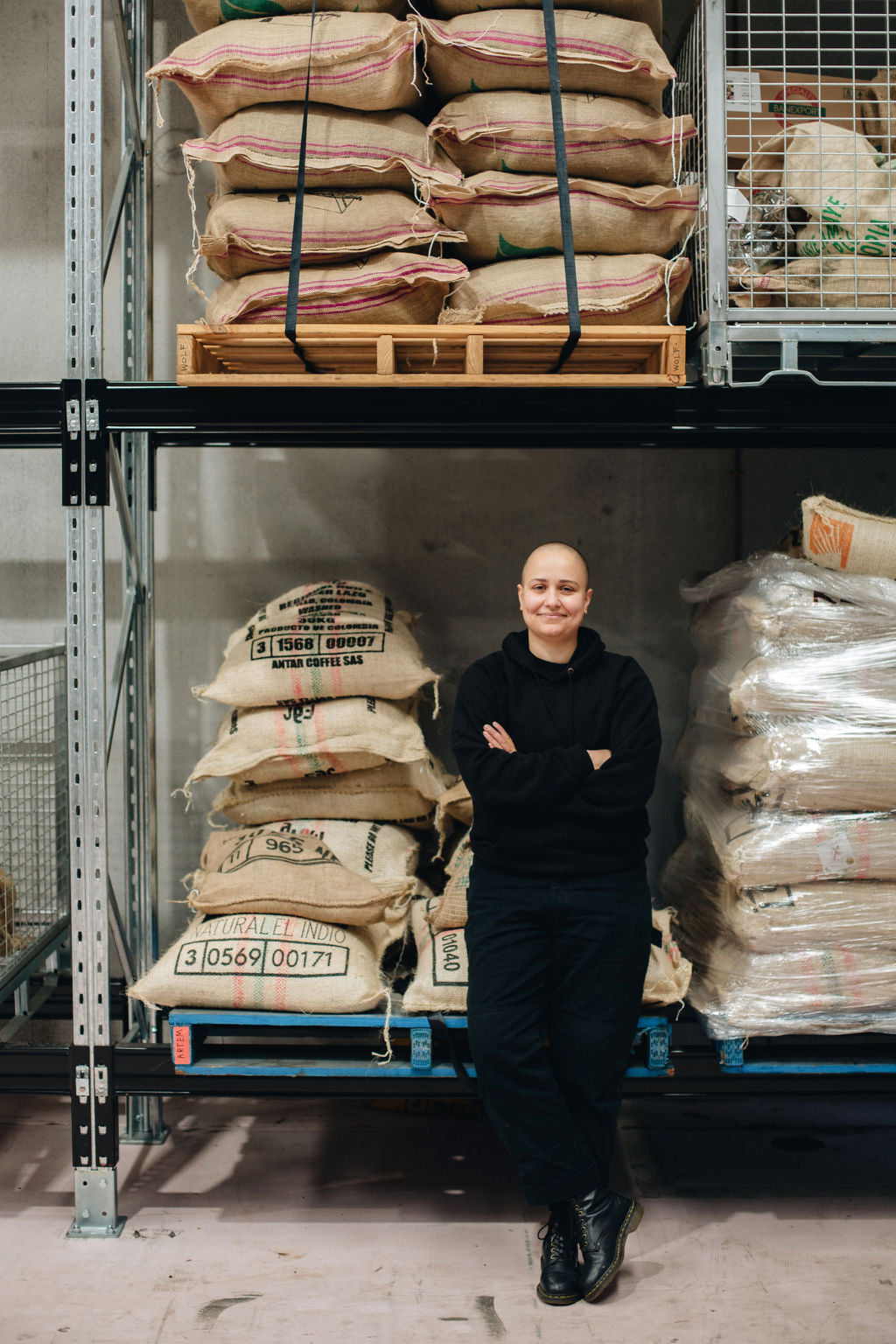 We're Here For You
We belive that we can only be succesful if we put our customers first. This means that we will always do whatever it takes to find solutions to any problems you're facing. Whether you need help finding that next great coffee, or need a new logo for your cold brew bottles, we have the personnel and experience to help every step of the way.
Meet the Team
Next time you're in the area, make sure to stop by the Timely roastery and introduce yourself! We love to meet and share coffee with new people.